HOME
ABOUT ME
RESUME
PORTFOLIO
CALENDAR
CONTACT ME
GUESTBOOK
LINKS
MERCHANDISE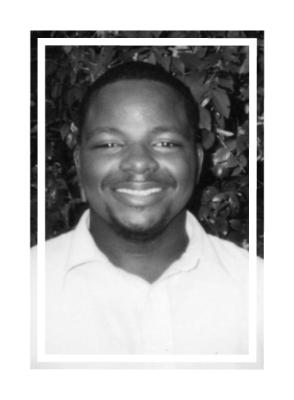 The Life of Simon Carvil, is one as many others. Everyone has a story to tell about their life, and what make them shine over the others, but that is not my angle. I just want to better help all to understand who I am, and what I am about.

My story begins at birth in 1980, being presented to two of the best people I ever known, my mother and father. My father and mother, both took the direction of Ministry for their lives. Unfortunately, the Lord called the name of my father, and allowed him to enter into eternal rest. I honor my father and the encouragement which he gave me, Elder Elius Carvil, Sr. (1946-2000).

I could waist up valuable space talking about the struggles I went through all my life, but I will reserve that for my book, so I am going to fast forward twenty years.

Now, after college and other things, I make Miami, Florida my home, and I look forward to setting a mark in ministry, by solely doing the perfected will of the Lord, inspite of what I think and/or feel.

At this present time, I am serving as a board member of my home church, Love Tabernacle of God. It is a new ministry in the Miami Metropolitian Area, it was founded by my brother, Elder F. Emmanuel Carvil, and it is a ministry which reach out to many lost and wounded souls throughout the world. The history of Love Tabernacle of God, is dated back to 1985 in Tolleson, Arizona. As I serve there, I do it with all humbleness and honor, because it is a fast growing ministry. - - - Okay, I forgot this section suppose to be about me, sorry everyone, but as you can see, I really LOVE my church and all that they stand for.

As everyone knows, I use to be solely about acting, music and modelling. Now all has change. I came to a point in my life that I just had to stop thinking about myself, and begin concentrating on the "Will of God" for my life. I had fun with the acting and the modelling, had the chance to work with some awesome producers, directors, photographers and etc, but I come to understand, FOR ME, after all of that was over, I was not fullfilled. Overall, I got my fulfillment in church and working in my department at the church, so I ultimately said, "Bye" to it all and just gave it all over to God. If he see fit later in life for me to go back to those venues in the secular market, I will follow, but right now, I don't see it.

I do however still work with the entertainment industry, but my main focus is now on the christian market. I am a composer of music, and a writer of theatre. It blesses me to bless the ministry of the Lord. In the upcoming years, I look to publish my manuscripts "Love in Struggle" which would be my autobiography, concerning the first 24 years of my life. But I will keep an update on it, so that everyone will know when it is sent to press. But that is a brief description of my life, feel free to email me about more areas of my life. I come to learn, nothing about me is personal, so feel free to ask.
The ability to understand is a given, but the ability to help others understand is an art.
- - - SyMin Kahveil